It's been awhile since I've posted this, so after some prodding from JeffS, I'll repost it. Changing your own tires is easy and cheap. It just takes some practice and elbow grease.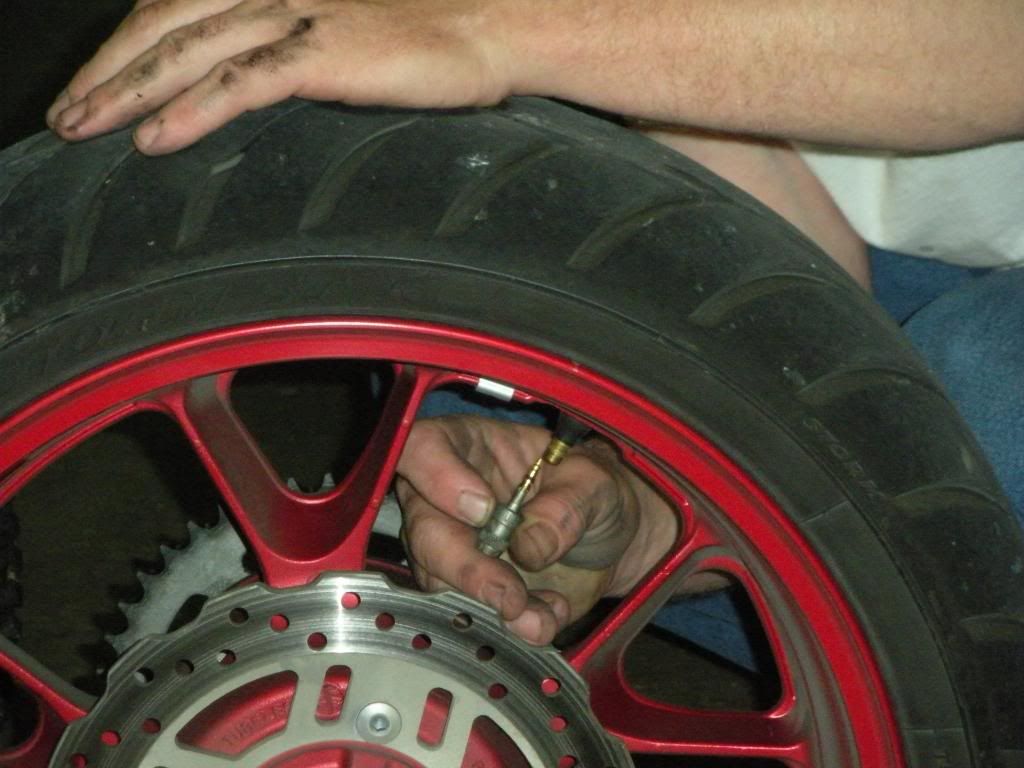 Get a valve core removal tool and remove the core. Pssssssssssssss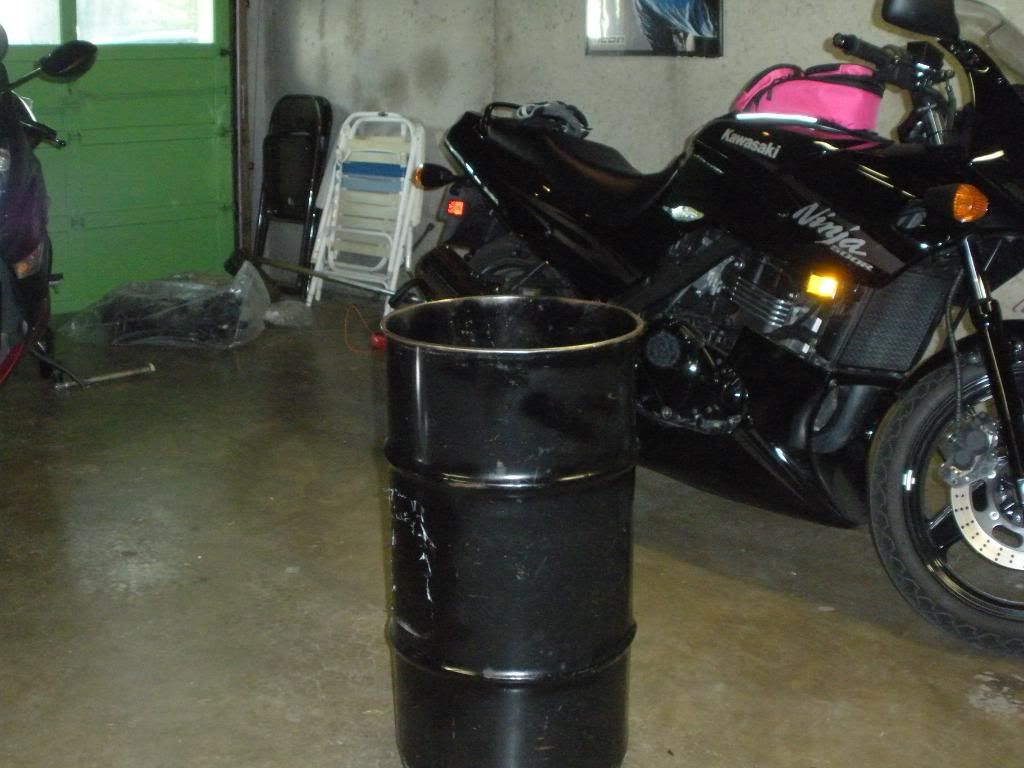 Go to a local auto or truck shop and source a 25 gallon drum. They've probably got a couple laying around that they'll give ya.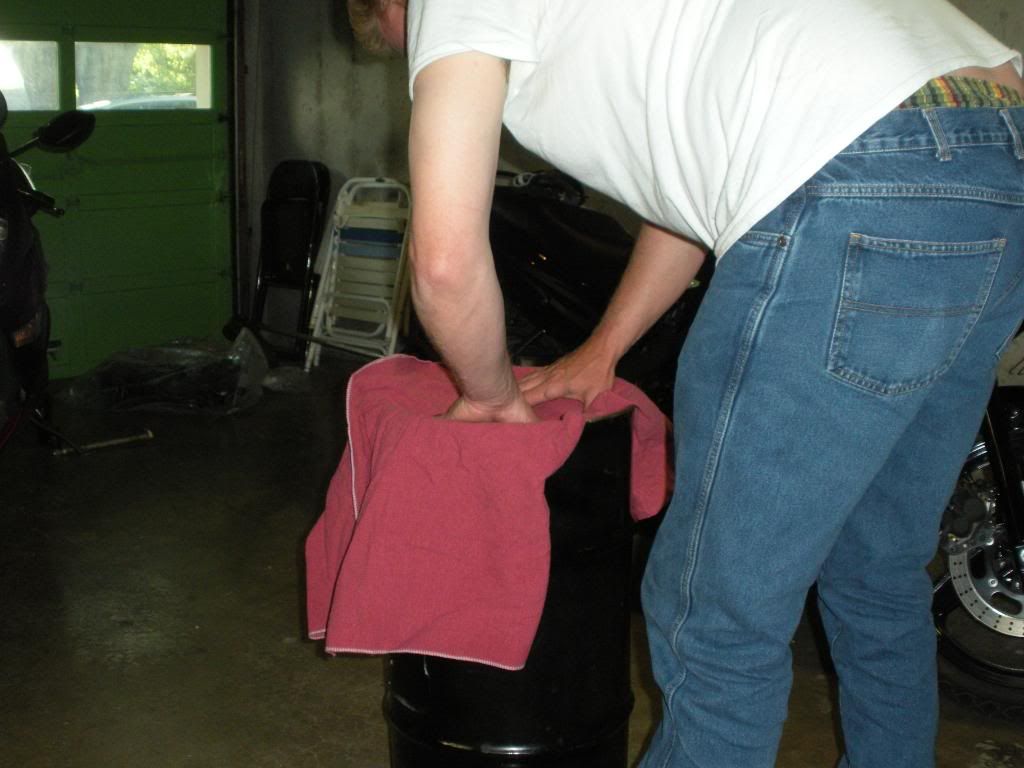 Lay junk t-shirts or rags around the rim to avoid scratching the rim. The barrel also protects the rotors from being damaged.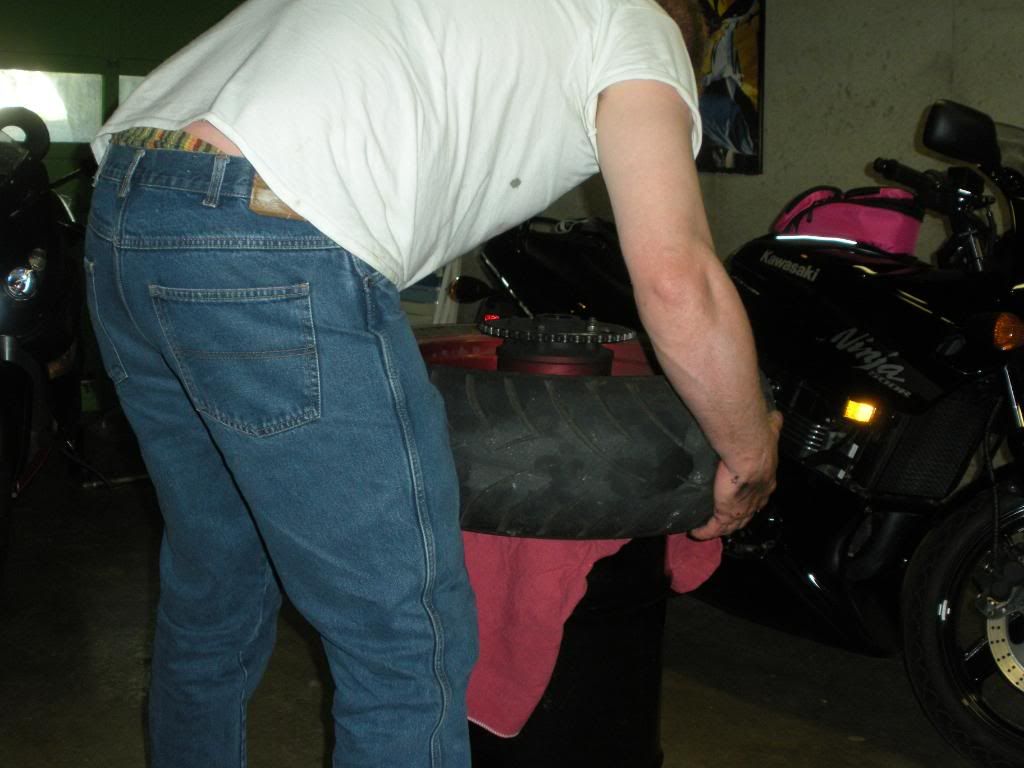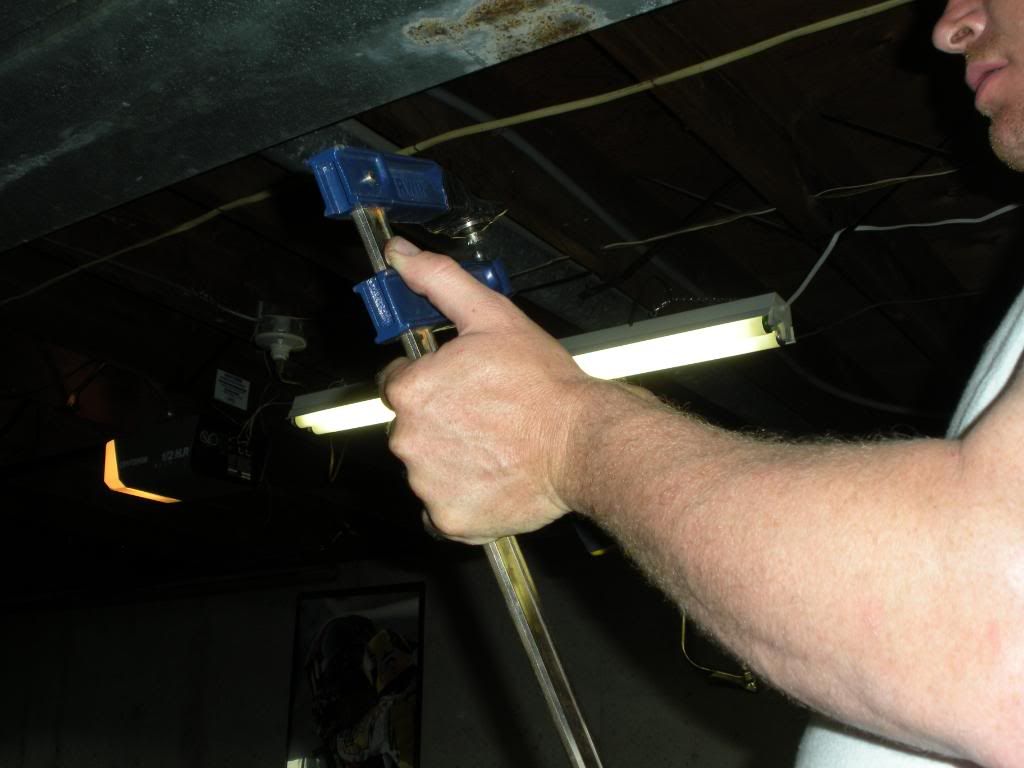 Go to a tool store or hardware store and buy a good quality wood clamp. Make sure it's long enough to fit the back wheel.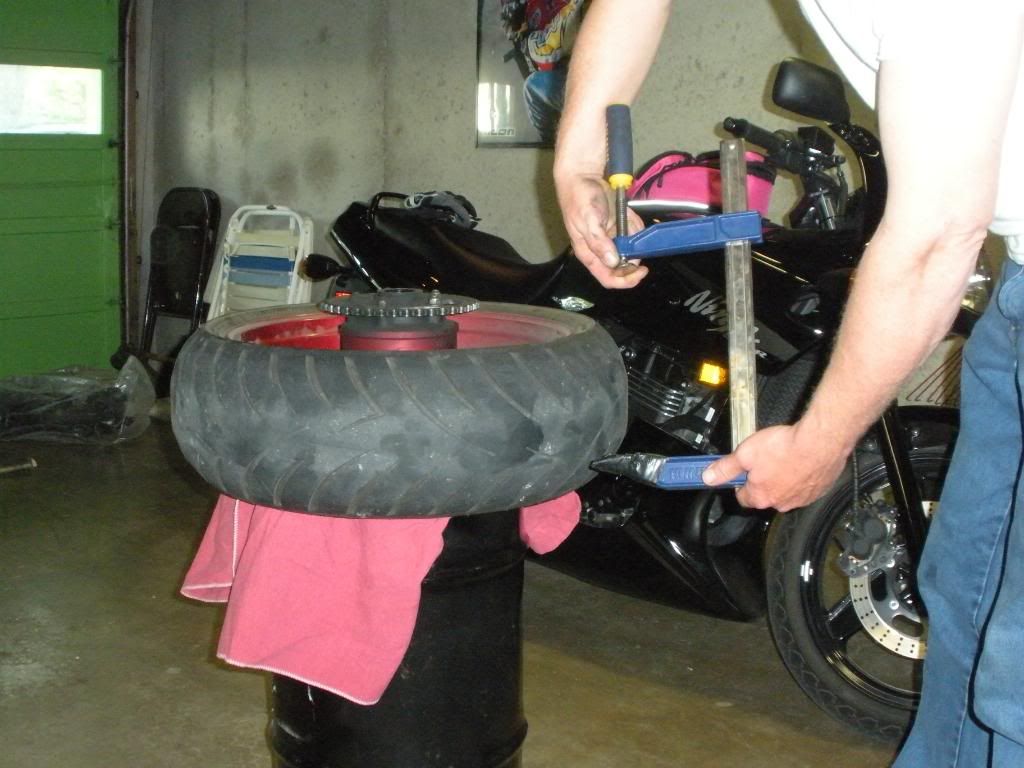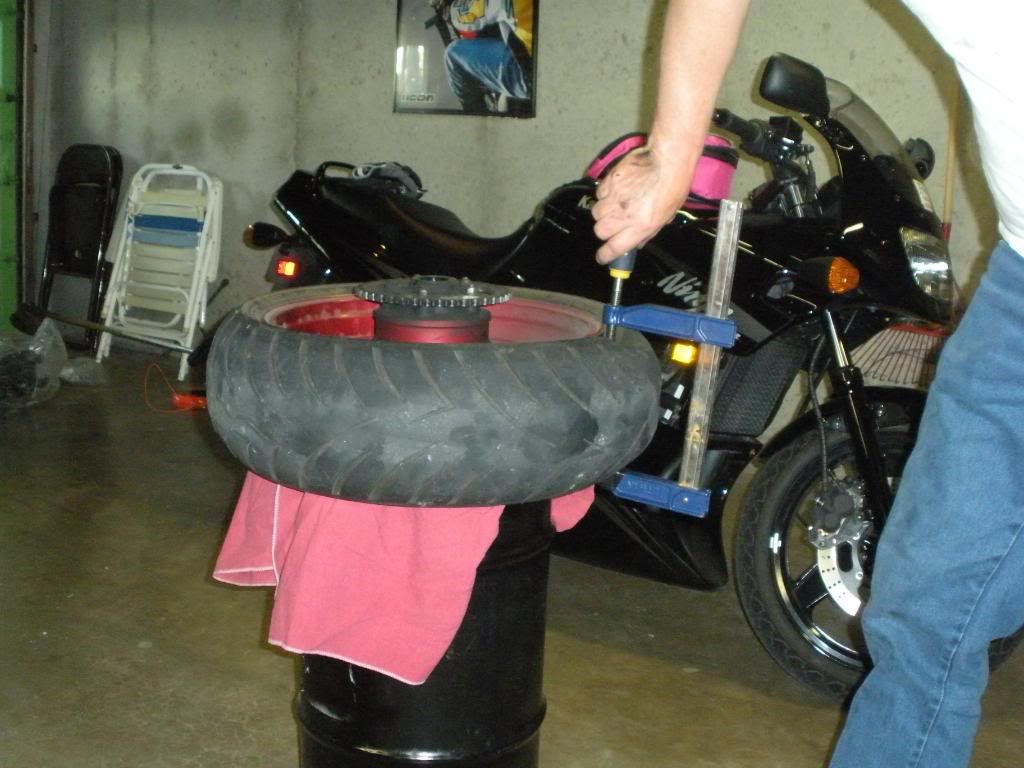 I wrap the end of the vice with black tape to avoid scratching the rim. Put the bottom side on the rim, and the top side at the bead.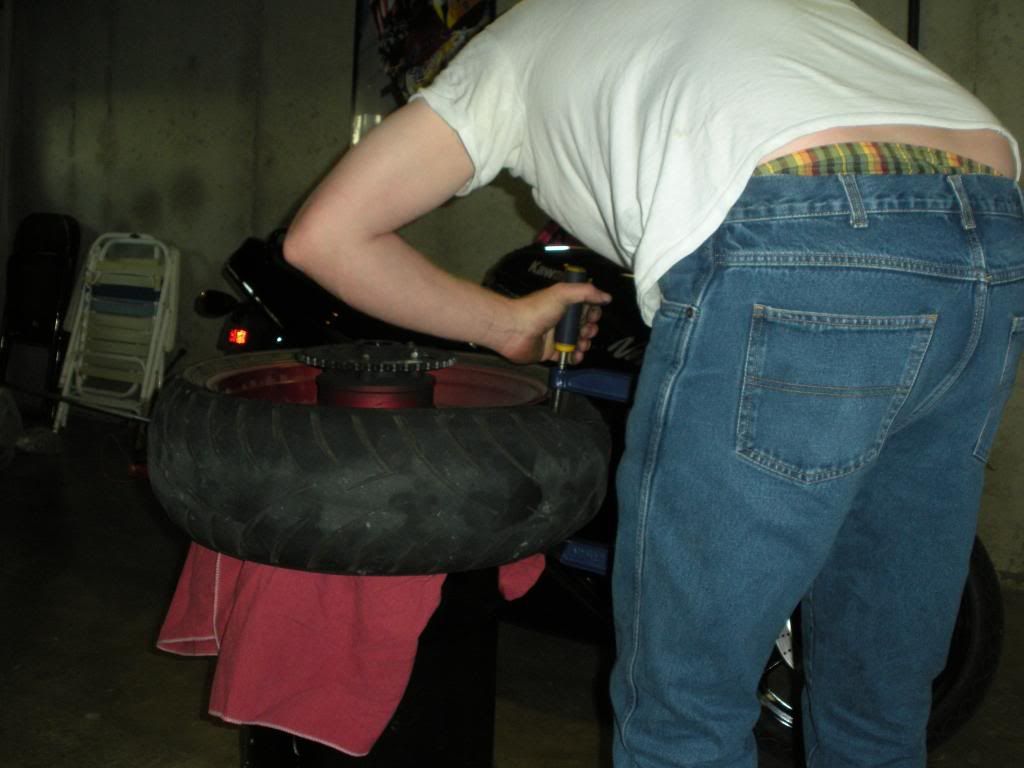 Start cranking down, and use a tire Iron to assist if needed. It'll break the bead loose with practice and the right position.
Repeat for the other side.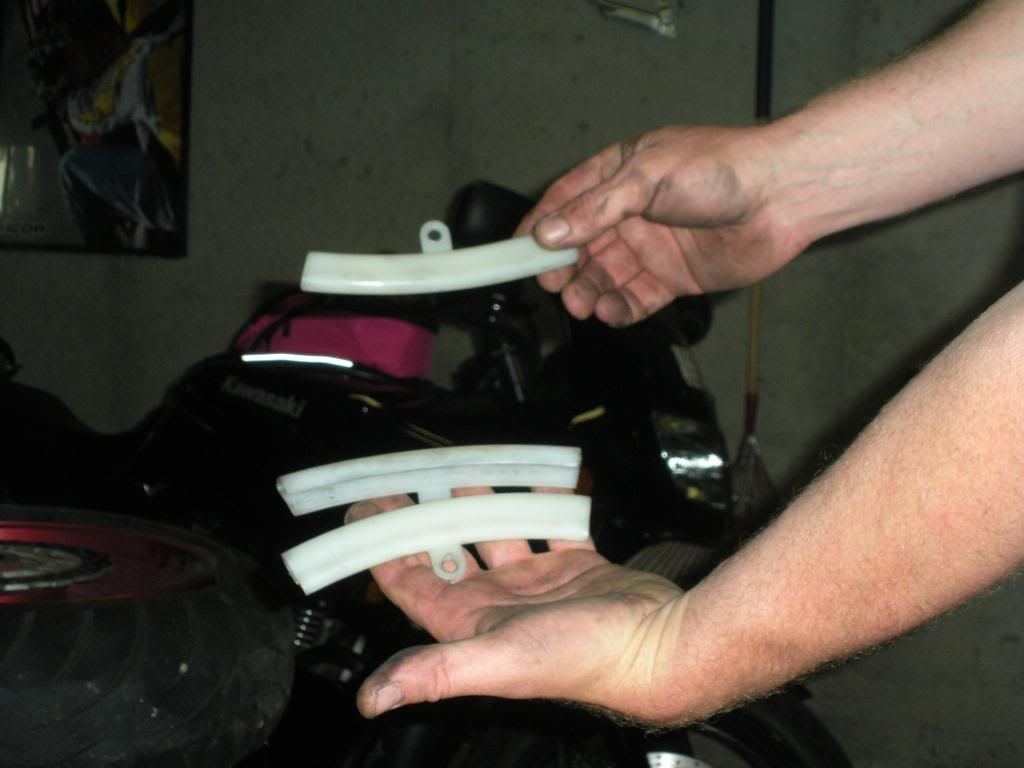 Buy some rim protectors from the internet or your local bike shop. They're cheap.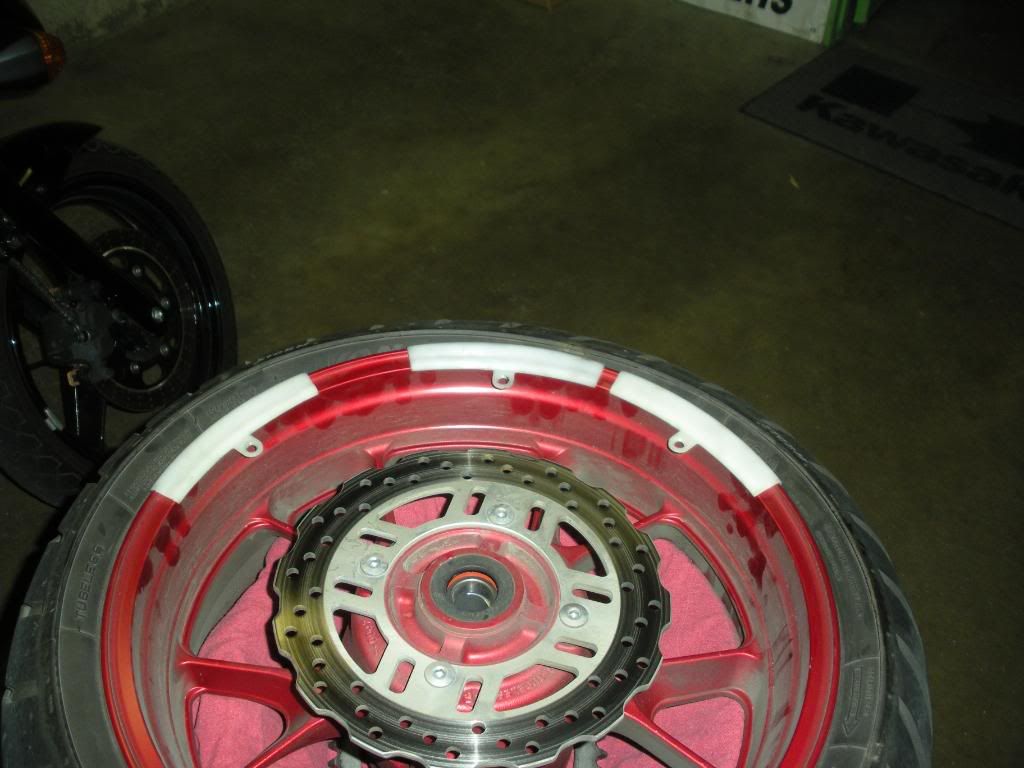 Fit them like so. Make sure the beads are loose all the way around.
Then I mix up some laundry soap and water for lube.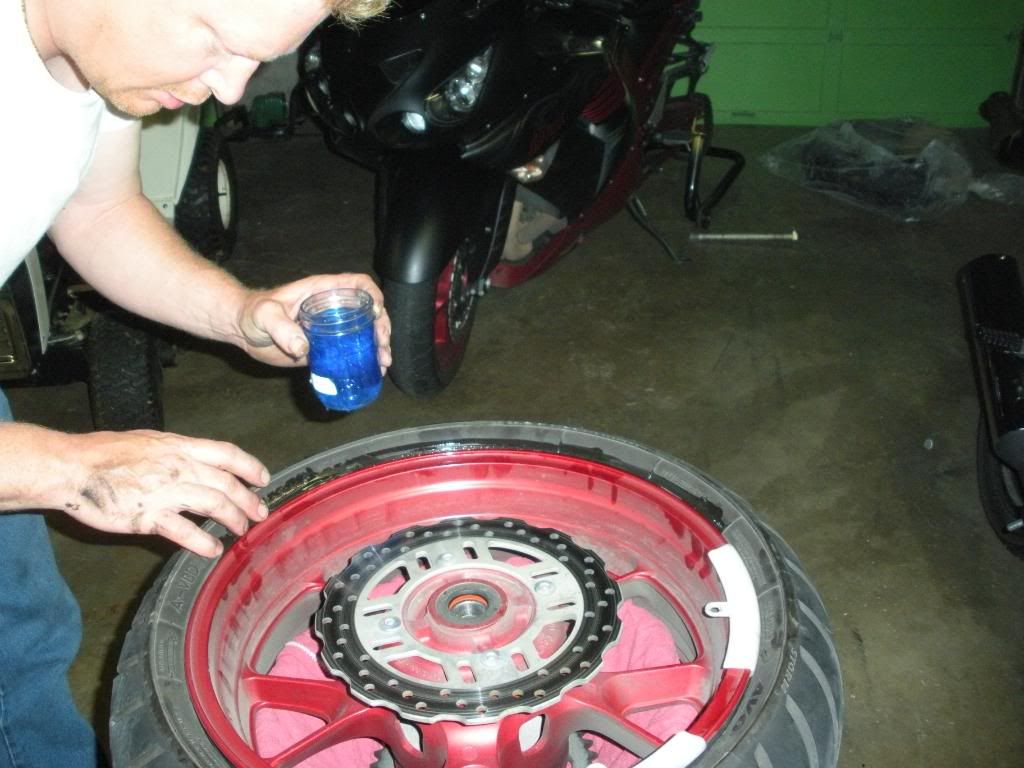 Get the bead wet all the way around.